A wonderful gift idea for any dad who owns a car! Pack this little bucket full of any car washing supplies that you think he may need for a great Father's day gift.
Is dad a fisherman? Check out this super easy and low cost organizer that you can make for dad!
Check out this tutorial that will teach you to make these manly jewelry creations for dad
Duct tape crafts are always so fun to show off! Make dad this cool water bottle holder in his favorite colors.
These aprons are great. My husband rarely cooks so this is something that I would make for him and then use myself hah. Any video game fan will probably enjoy these.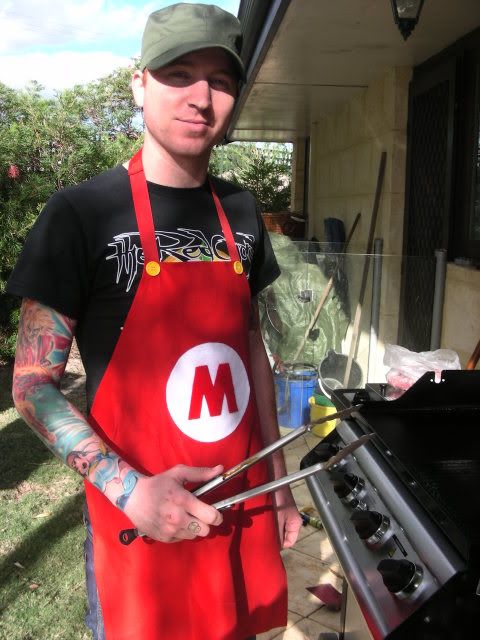 THese lures are a great gift for anyone who likes to fish! Easy to make with a Dremel — Be careful!
If you have a dad who loves to play music you should check out this tutorial to learn how to make guitar picks. Use up old plastic from things like hotel keys and credit cards.
Any dad who owns a set of keys will love these adorable key chains.
This is a great project that lets you get the kids involved! Fun and very creative, guaranteed to melt his heart.
Use twigs an branches to make this outdoorsy frame for dad. Add in a family portrait to customize this great Father's day gift!
DIY Paperweights father's day gift
Check out these super cute paperweights that you and your children can make for dad this Father's day! Customize it to suit dad!