This website will Show you a single pattern for making a Christmas Stocking Four different ways!
Use this free sewing pattern to learn how to make this great bohemian stocking. Use vintage supplies for an added special touch.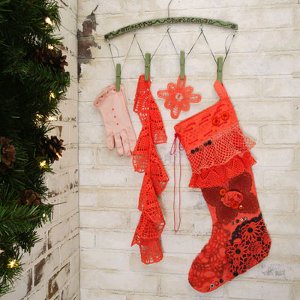 With this free sewing pattern for an Embroidered Christmas stocking you can learn how to make a beautiful custom stocking, suitable for gifting.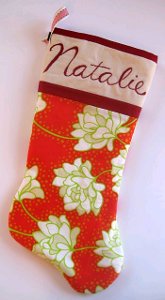 Learn how you can take those outdated Christmas sweaters and turn them into beautiful Christmas stockings that will add a special touch to your holiday decorations this season.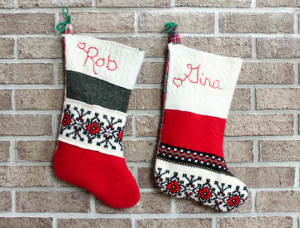 This is a great project for beginners! Learn how to take those cheap stockings that you can buy from walmart, target, and the dollar store and give them a new life with a quick addition!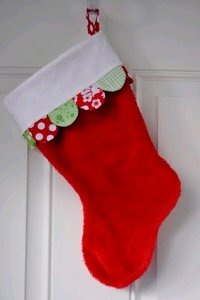 Here you will find how to make a classic cuffed Christmas stocking using vibrant new fabrics and patterns.
Learn how you can make this beautiful lined stocking to adorn the mantel in your home this holiday season.
This free sewing pattern and free tutorial will teach you how to make this awesome retro style Christmas stocking!
How cute are these initialed Christmas stockings?!?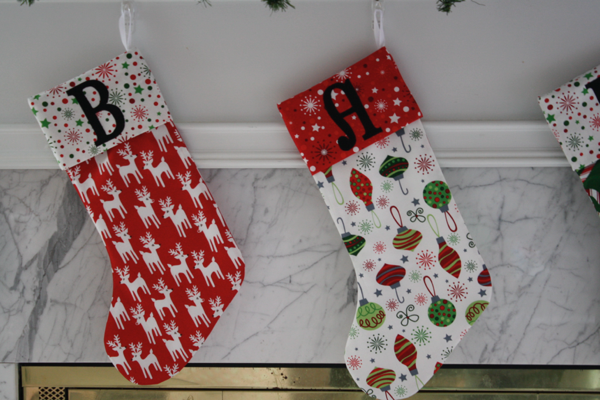 If you are willing to spend a few minutes to make this stocking you will find that it is worth it! Beautiful and timeless, you will be able to add this to your holiday decor year after year.
Okay, how adorable are these? This free pattern will show you how to make this ultra unique Christmas stockings!
Elves are a wonderful part of the Christmas season. Check out and learn how to make these super cute stockings that pay tribute to the little guys this Christmas.
A very unique sewing pattern to teach you how to make a very unique stocking to hang this Christmas season.
The feel of chenille definitely brings back childhood memories for me. If you are like me you will love this free sewing pattern that teaches you how to make a beautiful Chenille Christmas Stocking.
Here is a great list of 18 Christmas ornament crochet patterns that are great for any skill level!
1. Baby Snowman Christmas Ornament
2. Bow Ornament
10. Owl Ornament
12. Sock Monkey Christmas Ornament
13. Christmas Stocking Ornament
 14. Vested Panda Christmas Ornament
 16. Christmas Lights
 17. Vintage Snowflake Ornament
 18. Easy crochet cover for a Christmas ornament.